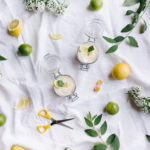 Tis the season for marquee hire for gardens in Hale. But then the garden party season lasts much longer when you hire a marquee. If the warmth of the day is too much, we have large fans to cool everyone off. Raise the sides and let the air flow through. A lovely autumn day may be just ideal for a gathering but it turns chilly at sundown so we have heaters you can use to warm up and you can drop the sides. A spring shower won't disrupt the party because the Marquee will keep everyone dry until the rain moves on. We have marquee sizes to accommodate your guest list, large and small. Or you could hire a small colourful marquee to house the buffet and guests can enjoy open-air seating.
When you come to us, our whole team is available to help plan your event. In Hale, marquee hire for gardens is just the beginning. We have a selection of high-quality furnishings including dining tables, chairs, bars, dance floors, lighting and so much more. Our set up team will take care of setting the marquee up and taking it down after the party. Our event team will help you with things like seating arrangements, decorations, table centrepieces. We bring the party equipment to your garden and set it up placing furnishings where you choose, set up the bar, arrange the dining tables and chairs, manage the lighting and place heaters or fans as needed.
For casual or formal events, marquee hire for gardens in Hale is a wonderful and economical way to welcome guests to your event. Birthday parties at home in your own garden are more personal for families and friends. We can recommend caterers, bands, florists or any other service you might want. Marquee hire with us will be the most enjoyable party you've ever hosted. It's less expensive or maybe you'll just be able to invite more guests than an indoor venue. Set up and clean-up is handled for you. Contact Signature Even Hire and let us help you plan your garden party. We'll stay within your budget and still impress your guests.