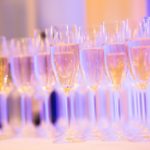 Many people are taking the mobile bar hire in Liverpool option to reduce the hassle of managing all the drinks at an event. You may spend a lot of time and energy to organise the activities and entertainment at your event. Only to have your guests gauge your event's success by the quality of food and drinks you serve. Quality service does not always mean serving the most expensive drinks you can find. In many cases, it's simply about having the right variety of choices for your guests. Also, the quality of your presentation will always stand out in your guests' memories. A well-stocked bar with professional bartenders can have a bigger impact on your party than you can imagine.
The main aspect of setting up a bar at an event is to understand your crowd. In Liverpool, mobile bar hire designs vary greatly. For classy formal events, you may use high-quality wines and cocktails. Yet, for casual informal parties, it may be better to stock your bar with local beer brands. We are well equipped to provide you with a mobile bar that not only suits your tastes but is also in line with your event theme. For formal events, our bartenders can suit up and for informal ones, we can come in T-shirts and jeans.
You should also consider your budget when choosing a mobile bar hire in Liverpool. By offering unique solutions for each of our clients, our team can design a bar to suit any budget. You get the best value for money when you set up a bar that is proportional to your event. This applies whether you want to make your mobile bar the centrepiece of your event or a modest accessory. In our experience, putting the customer first is the best way to run an event organisation business. Our business thrives because of the testimonies and referrals from a long list of happy customers. Contact Signature Event Hire today for more information about our services and rates. Our team of highly qualified professionals will welcome you with open arms and guide you through our packages. Your satisfaction is our highest priority.