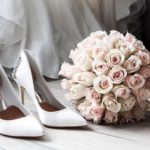 A wedding marquee hire in Prestbury is the best way to make your dream wedding a reality. At Signature Event Hire, we specialise in providing wedding marquee services. This service is perfect for couples who want to create a unique and memorable wedding celebration for their friends and family. A wedding marquee sets up a special and warm atmosphere, which you will never get with a banquet hall hire. Our marquees can be set up and decorated in any manner of your liking. Whether you prefer a traditional wedding, a themed wedding or something truly extraordinary, our team can make it happen. Our wedding marquees will make you feel ethereal. Unlike other hire companies, we involve our clients in every step of the decision making process. You can truly create your signature wedding marquee design. Hosting your wedding ceremony or party under a wedding marquee is the perfect way to start your new life together.
For couples getting married in Prestbury, wedding marquee hire services are the special touch you will need to make your day memorable! We have a highly enthusiastic team who is eager to execute your plans and ideas and provide you with several of their own as well. Our wedding marquee design options can be customized to suit everyone's budgets, space and personal choice. We can help you become the designer of your own wedding. Choose any theme, lighting, color and décor option you wish. From festoon lights, to small fairies, chandeliers to hurricane lamps, your wish is our command. Some of our most popular themes are vintage and classic wedding. The vintage theme is perfect for brides who want to add a touch of country to their special day.
The best way to make your wedding day truly outstanding is with wedding marquee hire in Prestbury. For more information about our wedding marquee hire, contact Signature Event Hire today. We don't simply decorate our marquees. We specialise in adding that 'wow' factor to your wedding, festival or special event.