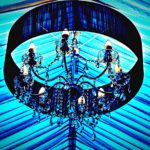 Are you considering wedding marquee hire in Macclesfield for your special day? Are you debating on the worth of such an investment? Well, unlike normal tents, marquees provide an aesthetic look on top of their functionality. They enhance the event, adding an extra touch of class. They are also perfect for use if you'll be holding any part of the event on your own property. If you want to limit the usage of inside the house, hiring a marquee can help you achieve just that. Moreover, by opting to hire one, your choice of venues to hold the event increases, especially if you were eyeing certain gardens to exchange your nuptials in.
You can find the perfect marquee for your occasion at Signature Event Hire, a team that specialises in all things events. In Macclesfield, wedding marquee hire is affordable. We have a variety of sizes available for your needs. Planning a wedding can be hectic: we're here to help take the load off. We know one important area to take care of is the comfort of your guests. With our marquee hire, you can be at ease knowing your guest sitting area has been dealt with, be it for the ceremony or the reception afterwards. We offer services that go above and beyond. While you focus on enjoying the day, we'll take care of everything else: from the set up before the wedding to the set down when the party is over.
Should you be in need of other accessories along your wedding marquee hire in Macclesfield, there's no need to go to another company for them. We supply chairs and other furniture items, as well as catering items. We also have lighting and heating flooring available so you need not be held back by the weather. Contact us today and we'll help you make this day as special as you envision it to be. We are available to offer expert advice and assist you in every step of planning, including advice on capacity and logistics. We'll use your ideas to help make the event a success.