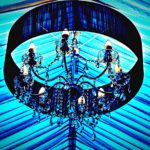 With a wedding marquee hire in Lancashire, you can instantly change the wedding spirit and make it even more fun, unique and creative. Some couples would prefer to have an outdoor wedding, and if you are one of them, we can help make your dreams come true. Over the years, we have supplied our clients with beautiful marquee structures for their weddings, festivals, birthday parties and other event. Not only is it more cost effective than renting a brick and mortar wedding hall, but with our help, you can personalise it to your own preferences.
There's no limit to what we can do with a marquee; we can make your wedding venue as big or as small as you wish. In Lancashire, the wedding marquee hire comes complete with everything. We also offer our clients a full service with audio and visuals and a podium, furniture, displays, bars, a dance floor, and many crucial equipment and items that will make your wedding in a marquee a true success. Our dedicated marquee team will be on site to deliver a friendly and professional set-up. They will also assist you at every stage of your event, from initial planning, to advice on capacity and sizes. To make your wedding more special, we do have a wide range of marquee accessories such as lighting, heating flooring, as well as an extensive collection of furniture and catering items. We have built our reputation by providing the highest levels of services, as well as quality furniture and bar rental to various venues, and we will not hesitate to go the extra mile to make your wedding a most memorable event.
We will be thrilled to meet with you to discuss your wedding marquee hire in Lancashire. With the assistance of our experienced structural engineer and operations director, we will help you develop a full plan with all the details, including colour schemes, layout, flooring, music and catering. For more details about our wedding marquee hire, contact us today. We have clear-span marquees as well as modern marquee structures, and we offer a personalised customer service.