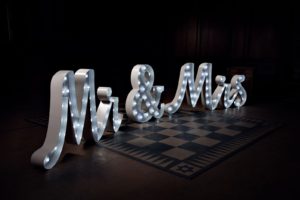 With a wedding marquee hire in Wirral from a well-established company you can make your wedding day memorable and special. When you opt for marquee hire from us at Signature Event Hire, you will be able to create a unique atmosphere for your wedding guests. These beautiful venues are set up and decorated to suit your personal tastes. When you step into a marquee, you will truly feel special and ethereal. The sky is literally the limit when it comes to how you want to decorate it. You can add your own signature stamp on your wedding marquee design. The marquee can be decorated according to the theme of your choice. What better way to start your life together than with a special celebration under a bespoke marquee?
For your wedding in Wirral, wedding marquee hire gives you the chance to celebrate your nuptials in a very special way. Speak to our committed and enthusiastic team about your ideas and plans. We understand that the marquee design you choose will depend on your personal taste, budget and space requirements. There are many ways you can add personal touches to your marquee hire. For instance, you can hang greenery from the roof such as vines and flowers. This theme is quite popular and is often paired with small fairies and large festoon lights.  The vintage theme is also quite popular. Imagine long and dark wooden trestle tables with wooden chairs and table runners. For a simpler design, you can opt for lanterns and bunting. Clear marquees are also very beautiful, especially when combined with opaque panels. This will create a wow factor for your guests.
Consider a wedding marquee hire in Wirral to make your wedding day truly memorable. With a marquee, the number of guests you want to invite to celebrate your special day with you aren't limited to the size of a traditional hall. You can choose from our different sized marquees to ensure a truly bespoke day. Contact Signature Event Hire today to find out more about our available wedding marquees for hire. We can help you create the bespoke wedding of your dreams! Our marquees are truly remarkable and special.