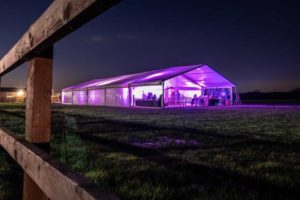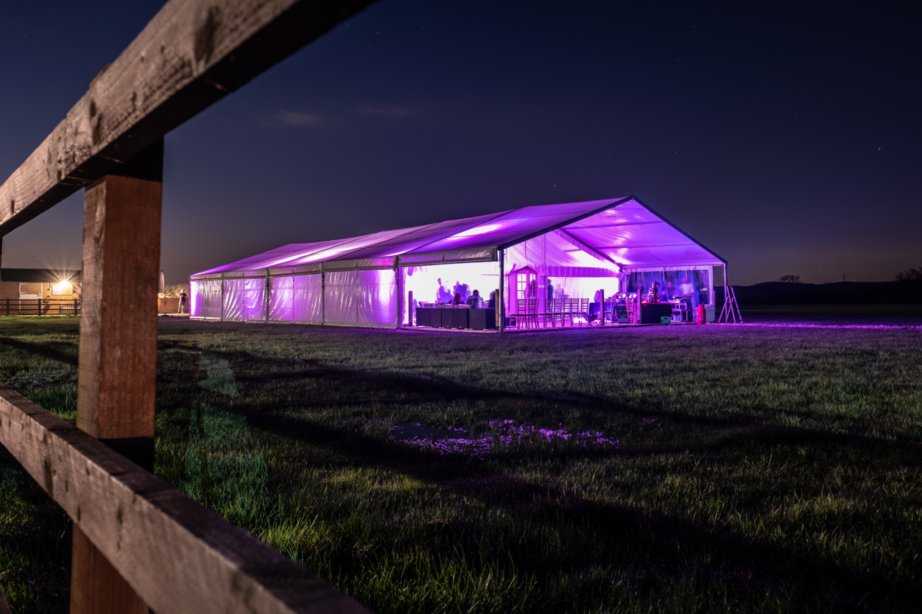 Design your own venue with a marquee hire in North Wales from Signature Event Hire. Our many styles and configurations can be arranged to accommodate guest lists from large to small. Our team has twenty years' experience meeting the diverse array of outdoor gathering needs for clients from all walks of life. Whether you are planning a graduation or birthday party in your garden, an outdoor wedding and reception at a scenic venue or a rock concert in a farmer's field, we have the size and style of Marquee to accommodate your event. It's exciting to plan special events and if you want the excitement to build, put up the tent a day or two early. Passers-by feel the celebration in the air at the sight of a party marquee.
Our services are designed around your party plans. In North Wales, marquee hire may just include the set up and take down of one of our marquee shelters.  If you are serving food, our dining tables and chairs can be included. We don't recommend cooking in the tent but we can run electrics to your marquee for food warmers, refrigeration and lighting. We work closely with your caterers to make sure work spaces are conveniently organised. For your musicians, we will install a stage and run a power source for musical instruments, speakers and light shows. We've acquired a lot of party decorating and table dressing ideas over the years so if you're looking for inspiration we can help you out.
Think of Marquee hire in North Wales as a blank canvas and let your imagination bring it to life. We can supply many of your party needs and we can recommend caterers, musicians, florists, security and livery to help you pull it all together. Consider a VIP marquee for upcoming horse trials. We can help you turn your annual craft fair into a festive event with colourful shelters for craft booths. Contact Signature Event Hire and tell us what you have planned. Our goal is your successful event and we'll do our part to make sure your guests are comfortable. Let the Marquee sides up during the heat of the day so guests are cooled by the through breeze. When the sun goes down and the temperature cools, drop the sides, turn on strategically placed heaters and party all night.