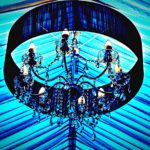 Wedding marquee hire in Cheshire is a perfect option to create a magical fairy tale wedding. With a clear marquee, you can add your personal touches and decorate your venue to your hearts content. There a number of advantages to hiring a marquee over an indoors wedding venue. When you hire a marquee for your special day's celebrations, you'll have the flexibility to pick a location that is really special to you. If you are interested in hiring a marquee for your special day, contact Signature Event Hire.
We are a professional team with a combined experience of 20 years in the event and structural industry. In Cheshire, wedding marquee hire is an excellent option when you choose to hire from the experts. We offer clear-span marquees and wedding event hire. Our clear marquees are suitable for installing on any surface including sand, grass, cement and tiled surfaces. They are also available with floor installation by our team. Our clear marquees are like a blank canvas, ready for you to decorate and them as you wish. They can turn simple spaces like your own back garden into a magical wedding space. Choosing a location is made easier by having a marquee wedding. Perhaps you have a favourite place like a family farm, or an isolated beach? With a marquee, you can take that location and turn it into a meaningful and beautiful wedding venue that completes your special day.
Consider wedding marquee hire in Cheshire for a fairy tale wedding. For more information, or to request a quote, contact Signature Event Hire. We are totally committed to providing all our clients with an exceptional service, professionalism and value for money prices. We ensure our marquees are in an impeccable condition, and we take care to clean and maintain our event equipment before and after every event. As a complete party hire and event planning business, we are dedicated to promoting our clients' satisfaction, and we take great pride in helping them to create wonderful, successful events. Give yourself the freedom and flexibility of choice for your special day with a wedding marquee hire from our team.