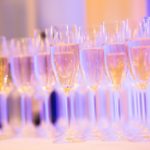 When you are looking for marquee event hire in Alderley Edge for an
upcoming event, speak to Signature Event Hire. For a wedding, celebration, festival or any type of event, we are happy to supply beautifully appointed clear-span marquees and modern marquee structures. Our team, with a combined experience of 30 years, is well-equipped to provide you with the
perfect marquee for your event. Our complete party hire and event planning business is committed to helping all our clients create wonderful, successful events.
Perhaps you're considering a marquee for your wedding? In Alderley Edge, marquee event hire includes beautiful clear-span marquees. Perfect for weddings, they have a clear blank canvas, which means you can style your clear marquee to match the theme and décor of your wedding. You'll be pleased to know that our marquees are suitable to be erected on any
surface, including grass, concrete, tiles, and sand. Whether you are planning a beach wedding or wedding in a beautiful garden, our marquees are the perfect choice. We also supply our marquees with floor installation. When you choose Signature Event Hire for your marquee, you can rely on our  team's personalised service, ensuring a stress-free and happy wedding day.
Marquee event hire in Alderley Edge is the first step in planning your special day. For more information about how we can assist you with a marquee hire, contact Signature Event Hire today. Let us provide you with an affordable quote, and you will see that we offer excellent services and outstanding value for money. We understand how important it is to have all
the planning for your big day to be perfect, and with our team, you can rely on our professionalism, experience and dedication to customer service. You can also speak to us about our range of accessories and event furniture. Our
dedicated and passionate team are available to assist as soon as you call.